Manufacture
We apply great care and experience and use natural ingredients
Strath herbal yeast which forms the basis of Anima-Strath and Equi-Strath is manufactured using natural primary yeast cells of the type "cerevisiae Meyen". In the unique Strath process, these yeast cells are combined with more than 50 selected herbal extracts. These herbal extracts are absorbed and metabolised by the yeast cells.
A gentle fermentation process then opens up the yeast cell walls (plasmolysis). The unique plasmolysed herbal yeast created in this way is then processed further into Strath products. The vital nutrients of Anima-Strath and Equi-Strath are made naturally from herbal yeast without any additives.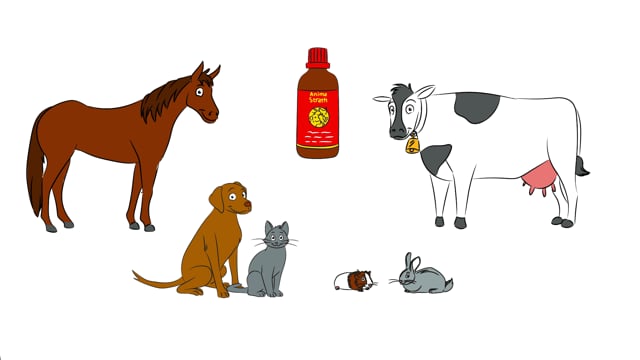 The entire manufacture of Strath products stays very close to nature. The company Bio-Strath is situated near Herrliberg, surrounded by green meadows. This is where Anima-Strath and Equi-Strath are manufactured with great care and enthusiasm. Local products and the targeted selection of ingredients contribute to sustainable manufacture.
Convinced yet?
Order Anima-Strath and Equi-Strath online now